OUR HISTORY
This is the story of a man, who with hard work, perseverance and love for his job managed to create the number one men's shirt company in Southern Italy.
This is the story of Mr. Giovanni Candido, founder of "FENICIA" la camicia di fiducia (the shirt you can trust), a personification of how entrepreneurial ability and a good deal of luck can give personal satisfaction and represent a tangible benefit for the society. In 1931 he was just a young man full of dreams, "without a penny in my pocket or at home", as he used to say. He used to go from one shirt manufacturer to the next carrying pieces of fabric and taking finished shirts with him, that he would subsequently sell to his few clients. Six years later he had saved enough money to open a little shop in Via Papireto. This was his first step toward industrial production, and the presence of ten workers in his manufacturing shop may have represented the highest satisfaction ever in his career. The War interrupted the activity of the newborn company until 1947, but afterwards the manufacturing shop of Via Papireto was able to continue and Mr. Candido's shirts made their first shy appearance in some city shops. Northern Italian competition was not yet as fierce as today, and the small firm from Palermo managed to find its space. Since serial production machineries had not yet reached their current levels of perfection, the company was able to thrive with a combination of handicraft and industrial workmanship. Despite all of the difficulties this was a brilliant period for Mr. Candido, who chose the right moment to enter the market: when it was still possible even with a small investment. Success finally arrived, but it didn't go to his head. On the contrary, it encouraged this clever entrepreneur to commit even more and evolve to keep up with modern rhythms and technologies.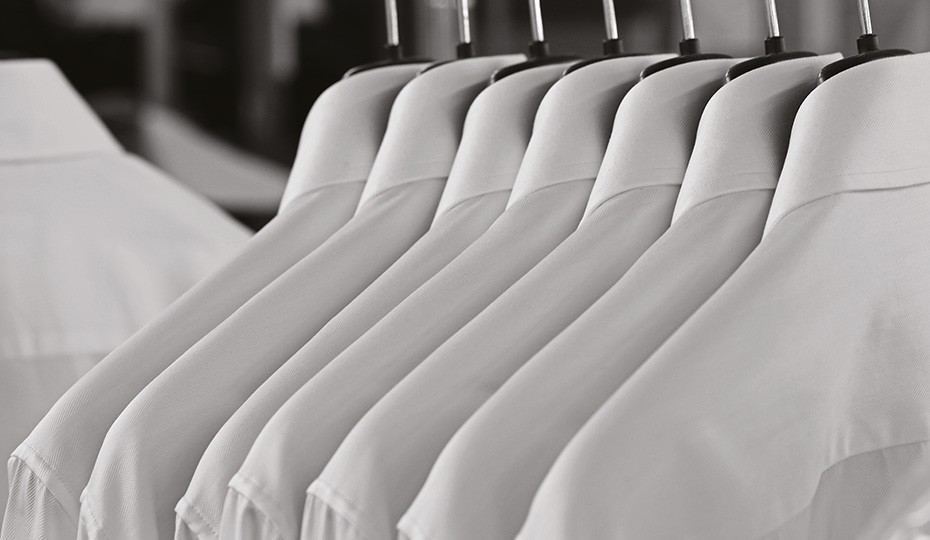 The 50's arrived and it was time to take some risks...the only alternative being to give up on competition and disappear from the market. Therefore, in 1957 Mr. Candido abandoned his small manufacturing shop in Via Papireto and moved to the new plant built in Rocca. It was at that time that Mr. Candido became a real industrialist and had to give a name to his company; "Candido" was immediately discarded. Until that time a mens shirt, to be socially acceptable, had to bear the brand of a Northern company: synonymous with industry for the common man. While, on the contrary, there was a widespread skepticism concerning Southern Italian production. Looking for a name and an image, he remembered of one of the most renowned peoples in history, legendary merchants known for their contribution to the economy of the ancient world: the Phoenicians ("Fenici" in Italian). Brave seafarers, brilliant merchants and great producers, they took their goods all over the Mediterranean and even beyond the Pillars of Hercules. This is how the Fenicia name was found. A prestigious name, connected to the values of civility and progress. This became the legal name of the company, together with the advertising slogan of that time: "Fenicia, the shirt you can trust". The "winged horse" symbol became the company logo, and those wings carried Fenicia's shirts far away, honouring its name. Today, the logo and the slogan have evolved with the times. The brand logo is now a stylized winged horse, while the slogan has become: "Camiceria d'immagine" (The Shirt Look). A significant supporter in organizing the company was Giovanni Candido's son Gaspare, who became production and design director. As the leader of 320 employees, he committed himself to improving the quality of every division and working to constantly renew collections in accordance with market demand, wearability and comfort. In 1985 Fenicia began using both Autocad and hangar systems, which allowed more precise cutting and sewing lines and ensured up to a 20- 35% increase in production. Thanks to these systems Fenicia managed to offer maximum flexibility and a more competitive price to its customers.